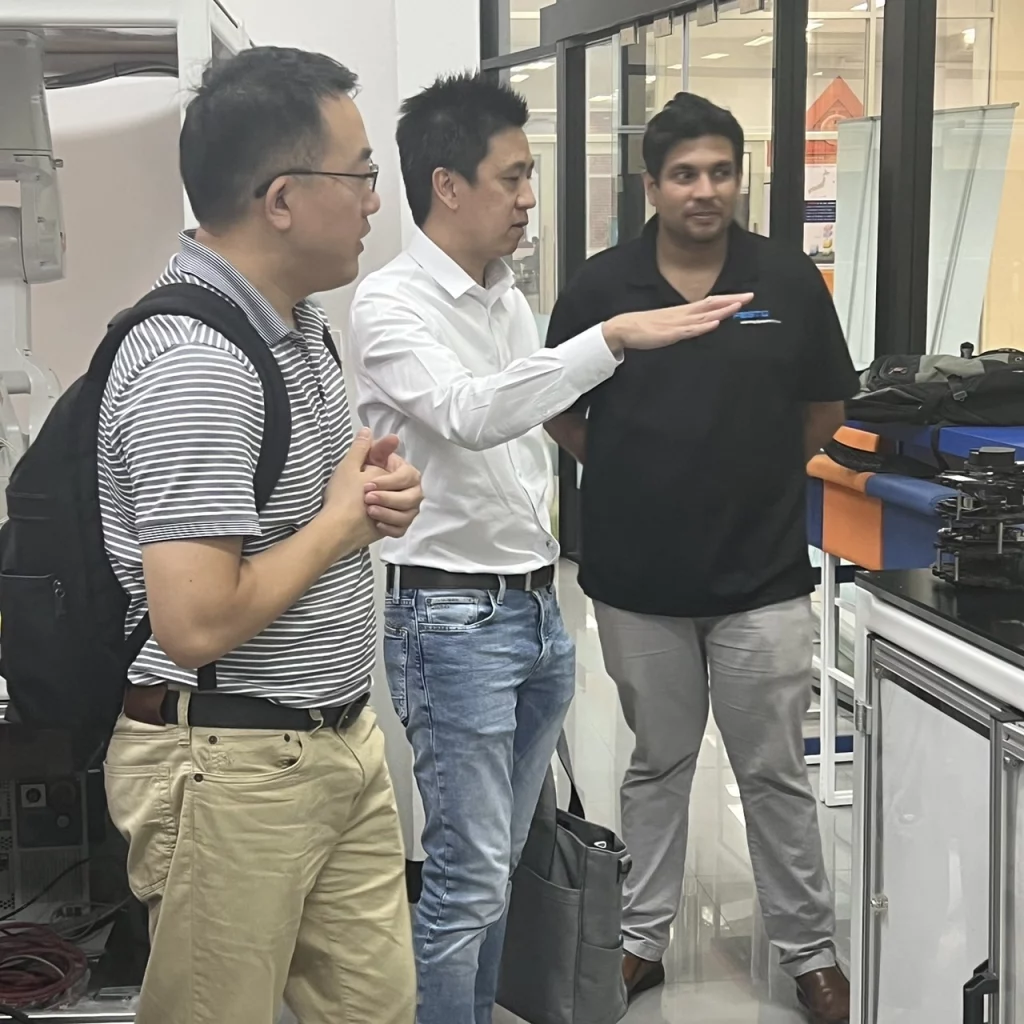 On a recent visit to the Robotics and AI Engineering Labs at King Mongkut's Institute of Technology Ladkrabang (KMITL) in Thailand, Jay TEO, CEO of SSII Pte Ltd, had the opportunity to see firsthand the cutting-edge research and development taking place at the esteemed institution.
During his visit, Mr. TEO met with professors and students to learn more about their current projects, including work on autonomous robots, machine learning, and computer vision. He also had the opportunity to tour the lab facilities and see the latest technology being used in the field of robotics and AI engineering.
Mr. TEO expressed his excitement about the innovative work being done at KMITL and praised the dedication and expertise of the professors and students. He also expressed his hope for future collaborations between SSII and KMITL, which could lead to new developments in the field.
The visit was a great success and provided valuable insights for both SSII and KMITL. The meeting of industry and academia is always beneficial as both can learn from each other and collaborate to push the boundaries of technology and innovation.